Collection:
AIR POT
5 products
The Gardening Revolution
Developed over 25 years, Air-Pot containers are the only plant pot that actively enhances growth.
Toughly constructed from recycled plastic the containers are reusable and last many years.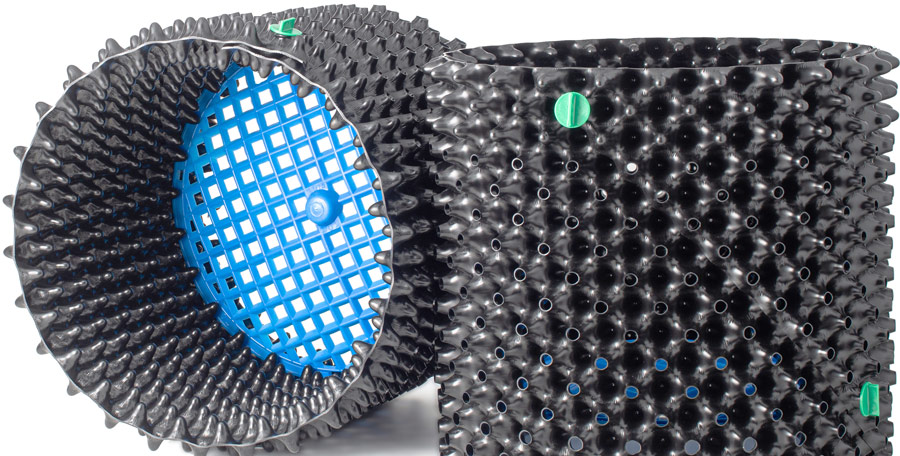 VIDEO
Discover how
Air-Pot®
 

has transformed gardening.

The radical design of Air-Pot containers actively enhances the development of healthy roots.

Healthy roots means healthy plants, faster growth and bigger yields.

Watch the video to find out how the system works and how it can help you to grow better plants.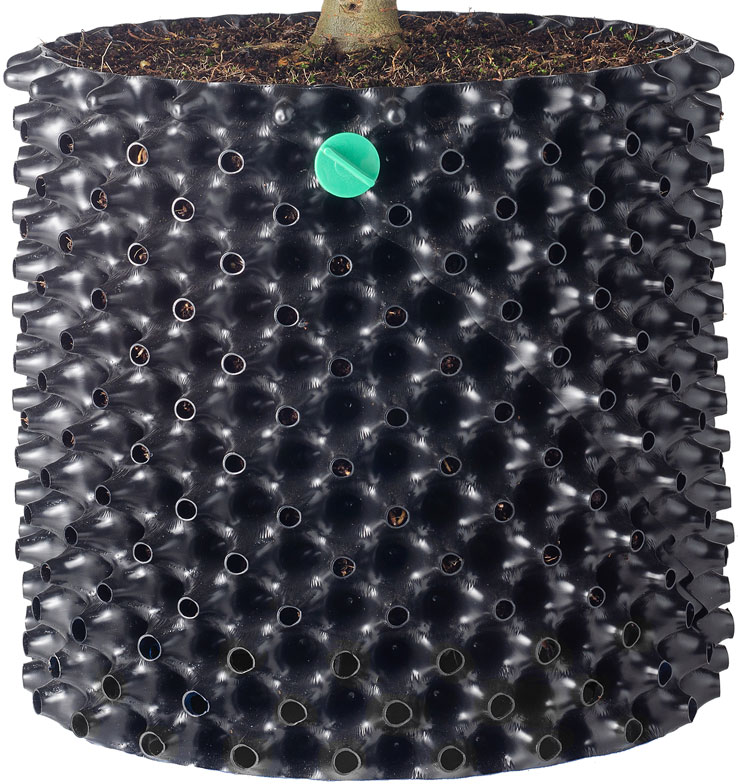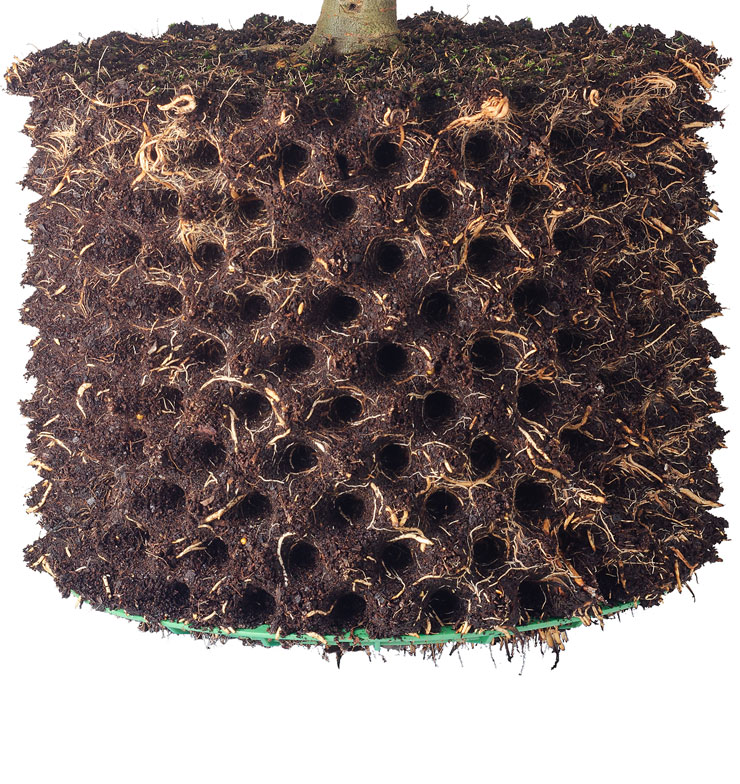 How Air-Pot®
 

Works

The shape of the pot wall guides each root towards an air hole.

Air dehydrates the tip, prunes it and stimulates root branching.

The process repeats until there is a mass of healthy fibrous roots.

The air holes also ensure perfect drainage and aeration of the growing medium, creating ideal conditions for healthy bacteria to release more nutrient to the plant.

FAQs
Used by the Pros...
In forty countries all over the world leading nursery growers and horticultural institutions use Air-Pot containers for everything from fruit production to growing the largest trees.
At the Royal Botanic Gardens, Kew over 3000 different species of plant are now grown in Air-Pot containers.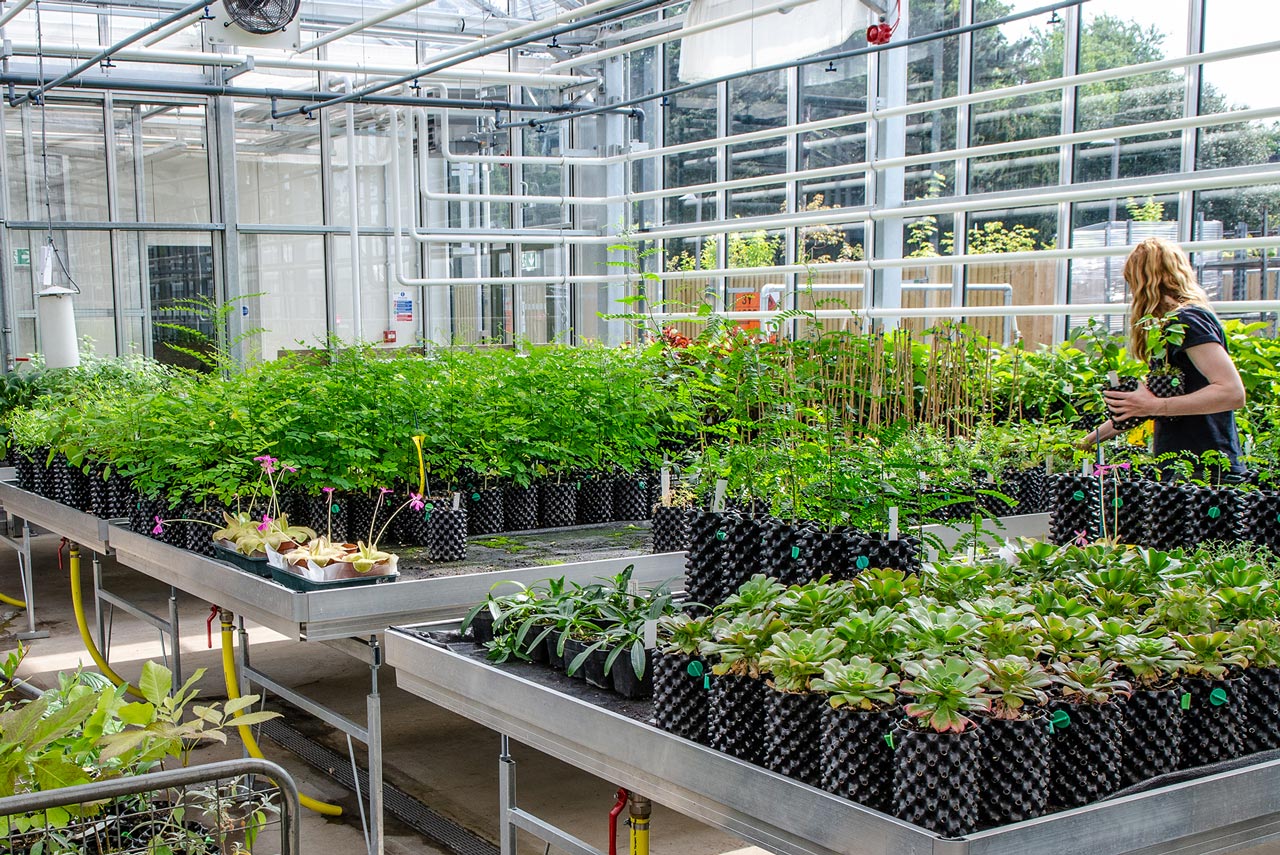 ...and perfect for your
 

tomatoes, courgettes, chilies, potatoes, raspberries, strawberries, hostas, cucumbers
Or anything else you would like to grow.
Literally any plant will grow better in an Air-Pot container. Whether you are an avid allotment gardener, greenhouse guru, flower fanatic, record chasing competition grower, or just have a few plants around the house, Air-Pot containers will help you grow better. Our wide range of sizes are ideal for everything from the smallest seedlings to the largest trees.
Find out more at our Air-Pot gardener blog where you can read about Alex's experiences of growing a wide range of different plants in various sizes of Air-Pot container.
Blog
VIDEO
Easy to assemble and get growing
The design of the Air-Pot container and the amazing speed of growth that it will make possible, means that some small changes will be needed to get the best results.
This video shows you the basics – from assembling the container correctly, to filling it with the right grade of compost, and planting.
Watering
Better roots and faster growth mean that Air-Pot grown plants demand more water and nutrient.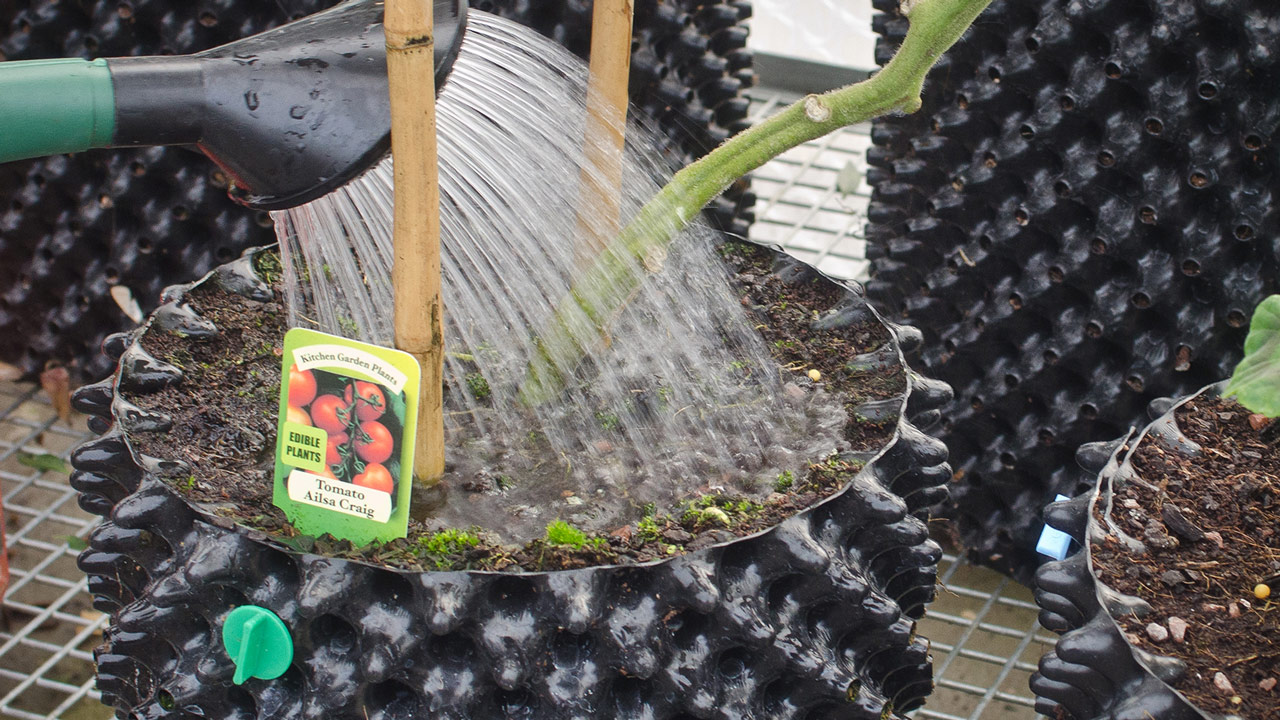 Hand watering is effective. At the top of the containers there are two or more rows of uncut cones so that the water does not overflow.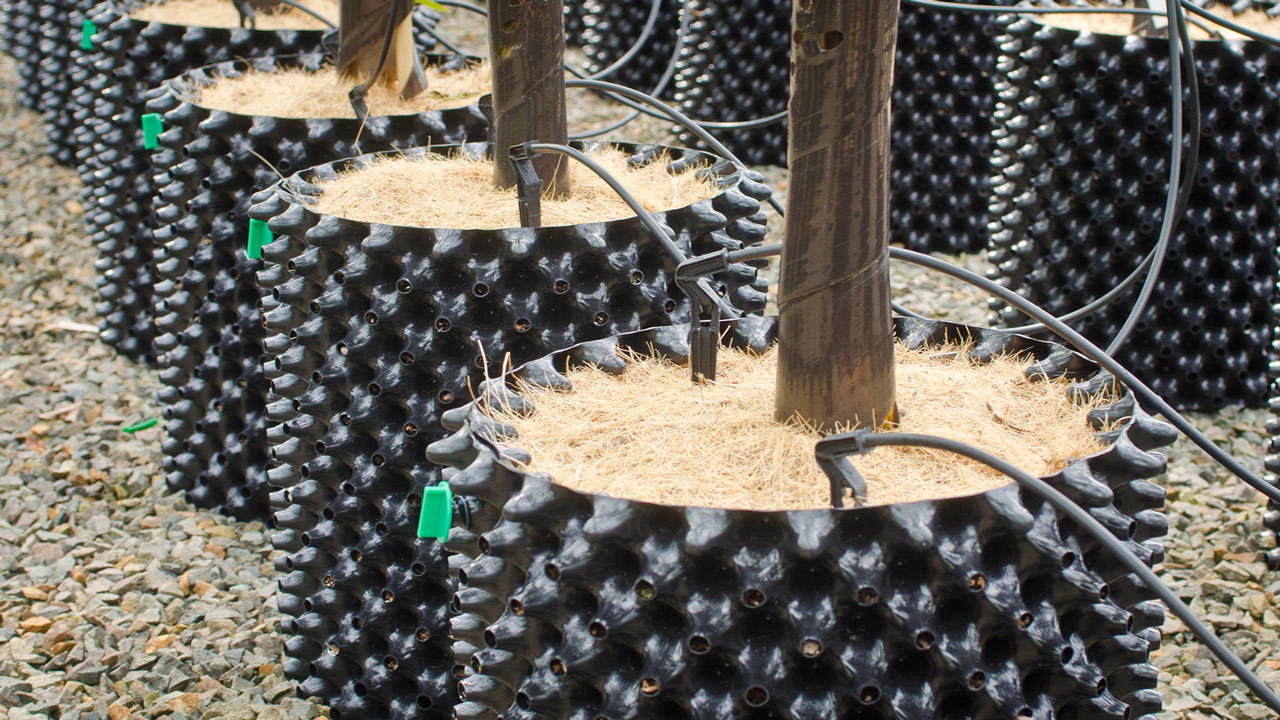 Where possible, we recommend drip irrigation as used by professional growers. Inexpensive systems are now available at garden centres.
Take apart
and store flat
Air-Pot containers come flat, are assembled round a base and held together with one or more fixings.
This means that removing or potting up plants is extremely easy, and at the end of the season the containers can be stored flat.
Buy now